What should I do after breakup?
SEE HERE THINGS THAT MAY HELP YOU
11 March 2014 ·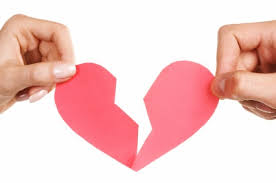 An breakup is not easy no matter the kind of relationship. Accordingly with therapists you should do some actions to help you in this hard situation.
Go exercise, it is good to not think about the breakup. Try pilates, Zumba, padel, tenis … just do something is good for the mind and body.
Go shopping, buy new clothes and make up to. Updating your look helps you feel sexy.
Force yourself to have 15m to freak out. It is really good to feel lighter. Watch a drama movie and cry everything you need to.
Delete your ex – Unfriend, unfollow and delete your ex from your whatsup or chat. Spying on him will only make things worse.
Count on your friends – tell them everything and go out to have some fun.
Start dating again – is really good to have a support after the breakup.
If is possible take a awesome and fabulous trip – but give some space between. The trip is not to runway but to relax and have some quality time. First get real with the situation and then go for a trip.
And off course, sell everything that reminds your ex in Clasf!
Fast and for free and buy new ones!
Related news