---
Free Classified Ads in India
Clasf India is a free page to publish ads without limits, quickly and easily for everyone. Our website is one of the most important pages of free ads in the country, and this can be seen in the amount of ads that are uploaded each day.
Clasf India is aimed at all buyers and sellers looking to get free visibility of their products or want to buy a new or used product through our website.
Our platform serves as a means to put users in contact with each other, and is not a marketplace where you buy directly.
To be successful in selling a product/service, you must publish a good classified ad with lots of text describing the product perfectly and sbir good photos. Another tip we give you is to upload a Youtube video at the time of publishing your ad, as this will be more beneficial for your classified ads.We make your life easier, because you won't have to be renewing your ads every so often, you only have to do it when you have sold the product.
In Clasf India, you can buy and sell all kinds of products and services thanks to the possibility we offer to publish ads for free.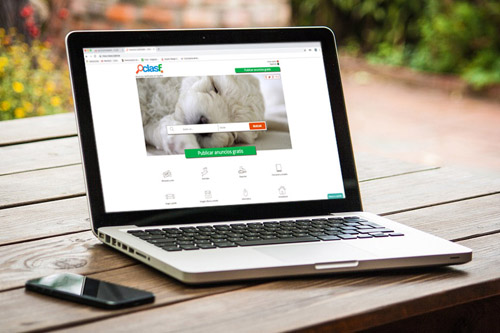 In Clasf India, you will also be able to search thousands of advertisements of second-hand products that interest you among all our categories:
Buy-sell ads related to vehicles (cars, motorcycles, trucks).
Sale and purchase ads related to properties and real estate (renting flats, selling houses, garages, plots).
Buy-sell announcements related to computers (notebooks, computers, laptops, videogames).
Buy-sell ads related to fashion and beauty (clothing and footwear, accessories).
Buy-sell ads related to telephony (phones, smartphones, tablets).
Adoption advertisements for animals (dogs, cats, pets).
Job and employment advertisements (jobs, courses, books).
Locate many classified product ads in your city or state. Buy and sell near you!