About Clasf Ads
ALL THE INFO YOU NEED
16 June 2014 ·
How can I contact the advertiser?
To contact the advertiser you just need to access the ad's page and click on the blue button called "Contact the Advertiser". A form will be opened, fill it and send it. Now you just need to wait for the seller to write back!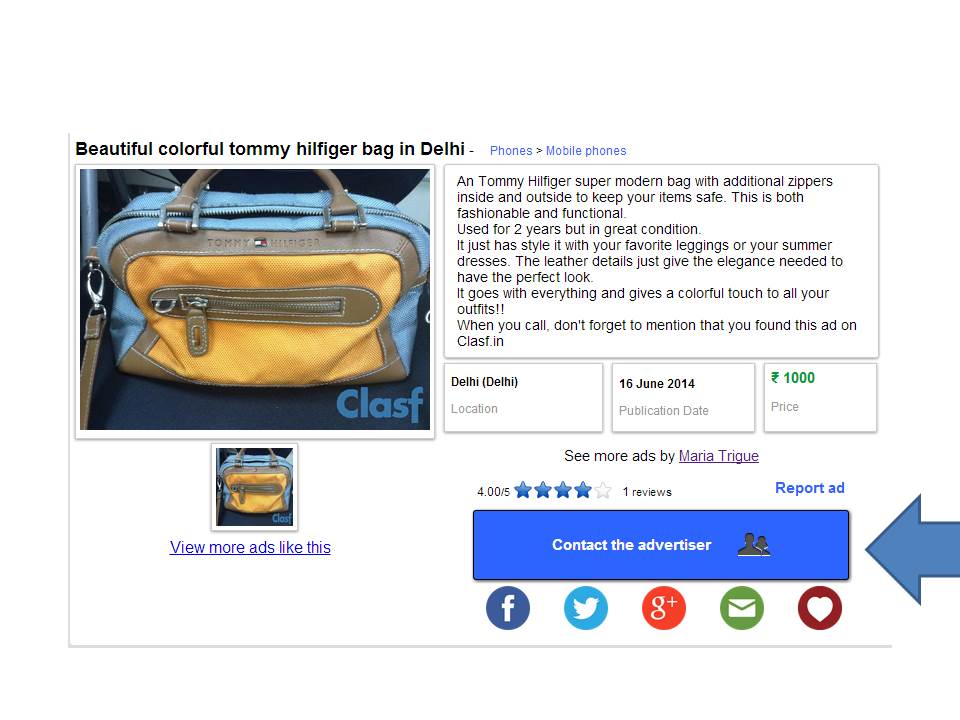 How long my ad will be posted in Clasf?
In Clasf you don't have any limits and you ads are never deleted by our staff. Your ad will stay on the website unless you decide to delete it.
How are the ads validated?
Our quality team validates the ads on our webpage one by one.
All ads with erotic content, pornography, firearms or illegal content in general will not be permitted.
The ads can't have repeat content. In case you have more than one item to sell, please write different content for each one.
How to share my ads on the different social media?
Just click on one of the bottom of the Social Media you want to share on: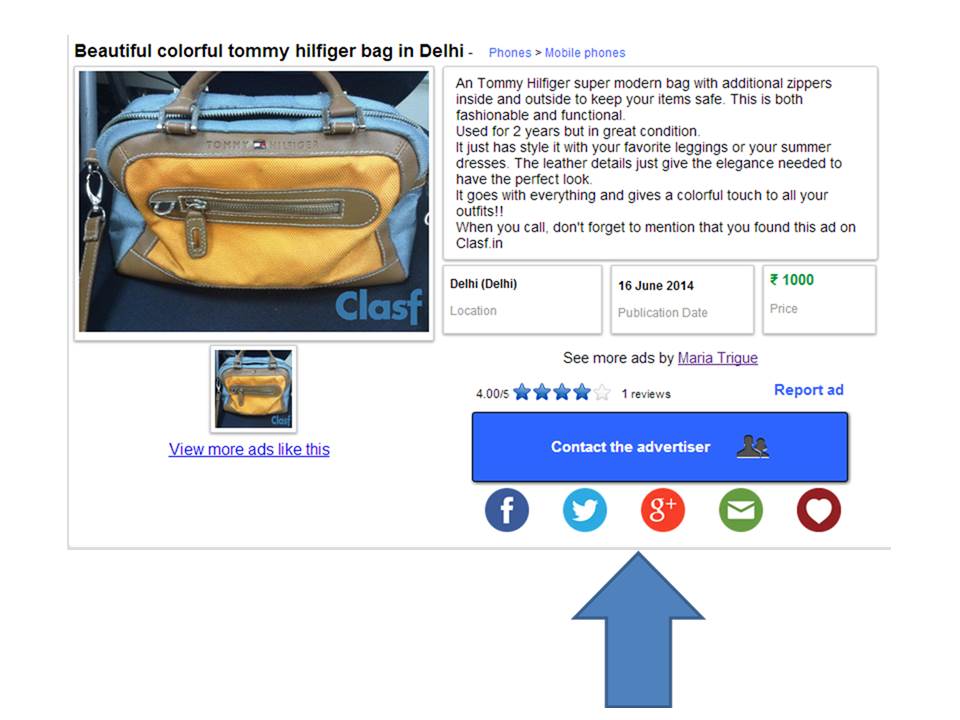 How to add an ad to my favorites?
First of all you need to register in Clasf, after that you just need to click on the heart bottom and it will be ad automatically to your favorites: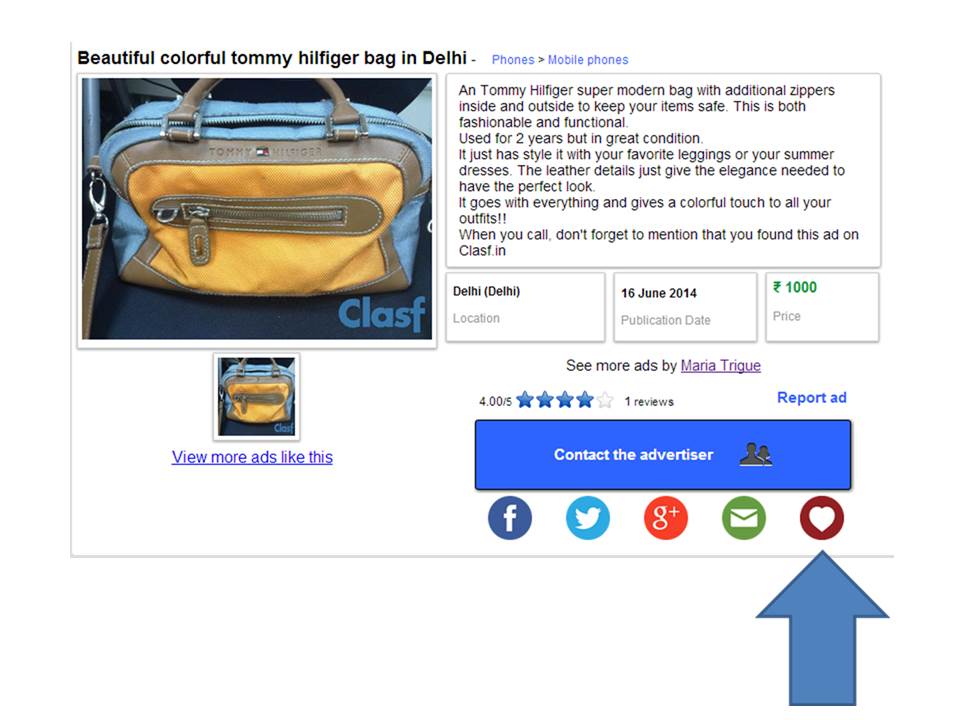 Go now --> Clasf India
Related news