Mercedes-Benz cars for Mario Kart 8
AWESOME CARS FOR A WONDERFUL VIDEOGAME
07 August 2014 ·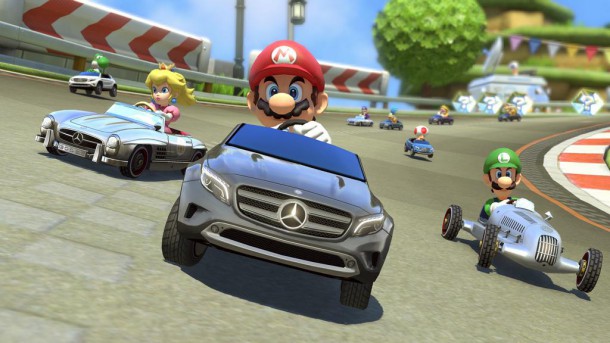 The creators the videogame Mario Kart, want to surprise us once again. This time they have teamed up with Mercedes-Benz to incorporate 3 of their cars in the 8th edition of the videogame for Nintendo Wii U.

On August 27th all user will be able to download an update in order to enjoy this new feature and drive a beautiful Mercedes car. This download is completely free and it will include an online competition called the "Mercedes cup".

This is the first time that the videogame company introduces a real car in their games. The models chosen are 3 important and iconic cars: the Silver Arrow, the 300 SL Roadster and the Mercedes-Benz GLA.

Nintendo fans will have to wait just a few days to be able to drive awesome cars and to have fun with their favorite characters from Mario Kart 8.
Related news