Tips to make your ad more effective
SELL YOUR EXTRA THINGS IN CLASF AND EARN SOME EXTRA MONEY.
07 January 2014 ·
Tips to make your ad more effective in a clasified ads site
Follow these points while you are writing your free ad and sell more and faster your products and/or Services
1- Write a good and short Headline – Make it easy to the buyers about what you are selling.
2- Upload photos and any video that you wish – Without photos of your product will be very difficult that people trust on you description. It works as a prove of what you are saying.
3- Add different ways of contact: mobile phone and email at least
4- Right and fair price – people now more and less how much the things costs so don't try to make a unfair deal.
5- Share your ad in the social media to increase your audience.
6- Be honest always.
7- Provide detail – the more details you provide, the less time you'll save in responding to emails.
If you follow these recommendations you will be able to sell your product faster.
The buyers will understand better what you're selling and they will trust on you and on the quality of what your product and/or service.
Try it now and Post your ad for free in Clasf.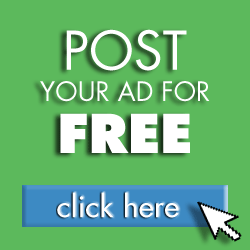 Related news