Nike says to risk everything.
AWESOME CAMPAIGN
03 April 2014 ·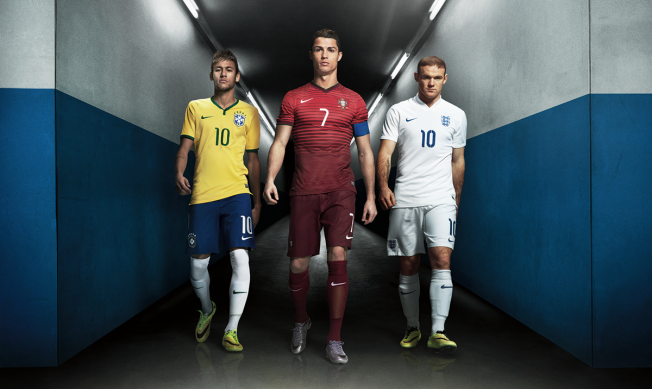 Ronaldo, Neymar JR and Rooney are the stars of the new Nike campaign for the 2014 World Cup.
Nike isn't a World Cup sponsor but always has one of the best campaigns about the tournament.
After "write the future" this time the message is "risk everything" . The spot show the three famous soccer players, Ronaldo, Neymar and Rooney preparing the World Cup under intense pressure to perform well and to not disappoint their countries.
Will Rooney finally score a goal for England? Is Neymar good enough and worthy for the No. 10 t-shirt? Can Ronaldo carry Portugal? You can feel this entire environment during the 60 seconds spot. Emotion, pressure, desire to win, desire to be the best and to correspond to all the expectations.
An emotional and intense campaign that plays with the expectations, hopes, fears … But Nike has a point and says "pressure shapes legends". This three are already legends, now let's see their performance and if they make it out alive.
Which are you favorite football player? Will their countries proud of them?
Watch the campaign and give your opinion:
Find what you need to the World Cup 2014:
Related news