Fashion Quotient - best fashion Blog
BY LIPSY
16 June 2014 ·
Fashion quotient is an Indian fashion and style blog written by Lipsy, "the voice behind" this amazing blog.

Lipsy is an excellent blogger, "Fashion Quotient" has with an attractive and organized structure. All the posts have the right images with a well written and self-explained text, where Lipsy can easily tells us all the reasons why you must try a certain outfit or a specific product.
We totally agree with her when she says "style is something very personal" but we strong recommend you to take a look on her beautiful outfits to have great ideas about what to dress and follow all the trends and shopping sprees.
More than an excellent blogger Lispsy has "The style". Reading her blog you can understand that she knows a lot about fashion. She is trendy but on another hand she is risky and original too.
Look this one for example, it looks really awesome but for sure you never thought to mix these different items.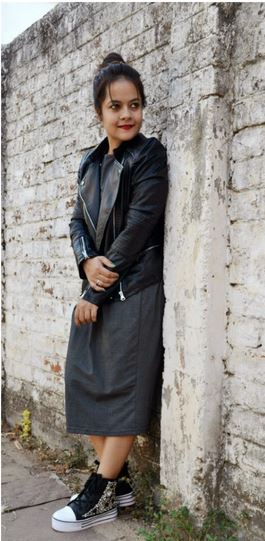 In this blog you can find inspiration for what to wear in all kind of occasions and where to buy, because Lipsy always tell us where she bought all the items she posted.
The main topic about the blog is outfits and fashion in general, but Lipsy shares with us a little bit of her life, inspirations and dreams.. and that make us feel so much closer to the blogger.
Congratulations, and keep doing the excellent job.
Visit Now:fashionquotient.in
Related news