Should I buy a laptop or a tablet?
SEE HERE THE ANSWER
29 November 2013 ·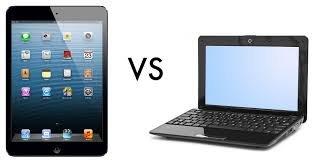 The answer is easy.
If you are studying you should buy a laptop and if you are working you should buy tablet.
Justifying this fact is even easer:
If you are a student you need the laptop to work with, to do your projects, homework, thesis, presentations… And for that is better the laptop and off course you can surf on the internet, check your profiles on the social networks etc, etc.
If you are working your company gives you a laptops to work, so when you are back home you will only use the laptop to surf on the internet, watch series and movies and check your social profiles.. for that is better, easier and faster the tablet.
In case you need to work from home, is because you can bring your laptop of the office to home. So, don't worry!
I hope I was able to help you.
Find in Clasf tablets and laptops:
Laptop screen replacement monitor displayreplacement motherboard repair replacement in hyderabad
Related news