The best place to sell used stuff online
CLASF INDIA FREE CLASSIFIEDS ADS
25 April 2014 ·
The best place to sell used stuff online is Clasf India. A easy anf totally free site where you can post ads for free with no limits.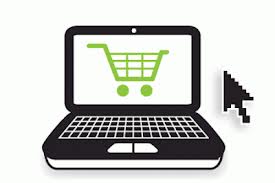 Are you the kind of person who has a lot of unused stuff at home?
Now a day you can easily sell your stuff online and without any charge.
Clasf India is a great example of an online site where you can buy and sell things on the internet.
What I need to sell online?
- An camera or a mobile phone with camera
- A laptop, notebook or mobile phone
- Internet
And www.clasf.in the best site to post all the ads you want for free.
How I submit my free ads?
- Take one or more pictures of your unused stuff
- Go to www.clasf.in
- Choose your category
- Give your ad a catchy title. Good titles are more attractive to buyers.
- Write a good and detailed description for your ad. It must have at least 100 characters.
- And wait for the contacts of the potential buyers
Post now your ad for free and star making extra money with your unused items
In Clasf you can sell all the stuff you don't want.
Related news