Ideas to make money
SOME WAYS TO MAKE QUICK MONEY
19 March 2014 ·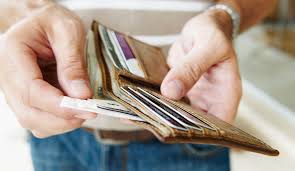 There is some ways to raise your cash in a few days. Unfortunately money doesn't grow you need to earn it. This month was difficult to pay the rent? Or it was impossible to fill your car with gas?
Off course the first one is to sell things in Clasf. In Clasf you can sell all you want for free and with no limits. Clasf is a great site for buying and selling everything that is legal. So take photos of the furniture, mobile, musical equipment, clothes, bike that you don't use anymore and post for free your ads in Clasf. As a seller in Clasf you can post all you want for sale free of charge.
But there is more ways to make quick money:
Return Past purchase, maybe you don't need it, or you don't need as much you need money.
Start a part-time job as watching kids, babysitting or doggy walkers or take a part time job in some bar or restaurant
Rent out your parking spot, or a extra room you have
Make stuff to sell (and sell it in Clasf :) )
Hope you like it!!
Related news