How to avoid frauds
ALL THE INFO YOU NEED HERE
16 June 2014 ·
How to find out if an advertiser is fraudulent?
You need to be very careful with the ads you are interested in. It is important to look for a direct contact with the vendor, never give the seller money before receiving goods. If possible, meet the seller at the time of buying on a public place.
What should I do if I find a fraudulent ad?
For Clasf Safety is always in the first place this is why in the ad's page you will find a button that allows you to "Report the ad". All contents reported will be considered illegal and deleted.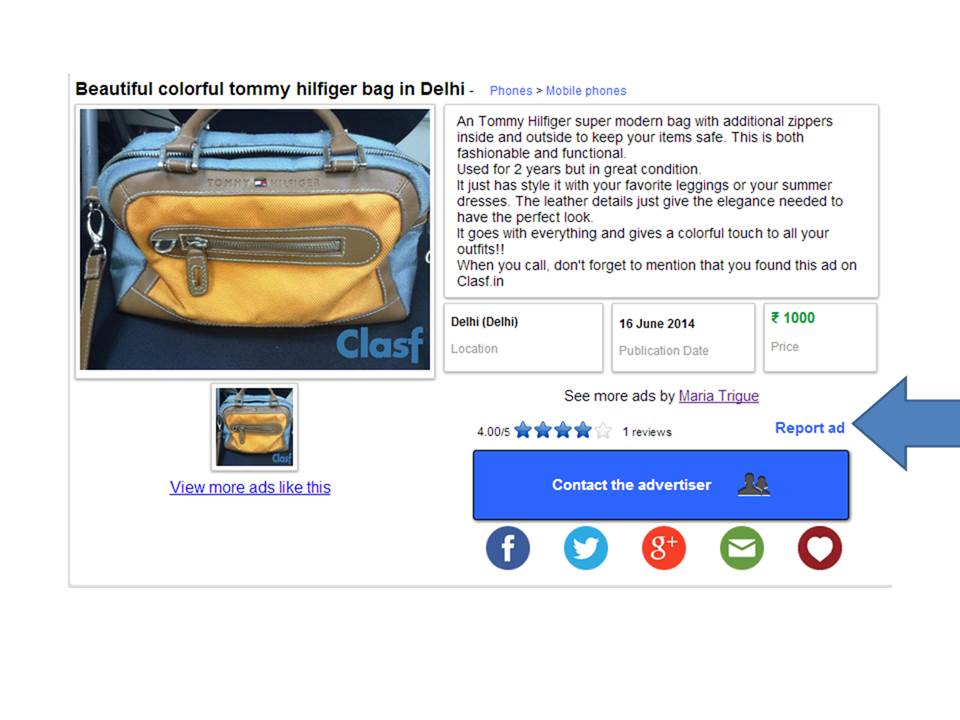 What fraudulent advertisers usually do?
Pay attention to all ads with:
Suspiciously low price;
With no direct contact information;
Where the seller ads and answers are written in poor English;
Where you are required to send money before having received the goods you are willing to buy;
When the seller required for the payment of extra services;
Will not answer phone calls;
Will not provide you a verify telephone number;
Ask you yo wire money into on international account.
What should I do if I think that an advertiser is a crook?
If you suspect that an ad is not genuine, report it yourself trough the link "Report ad" or contact us if you need any clarification.
Clasf - Post you ads for free
Related news