How to submit a large number of ads easily
PUBLISHING MANY ADS
11 September 2014 ·
In Clasf we give you the opportunity to upload all the ads you want for free. Posting a classified ad on our website is a simple and fast process. However, if you have a large number of ads to submit we give you the possibility to do it easily.

Just send us a file in XML format and our team will do the rest. If you've never worked with this type of files, you can see how it works in How to partner with Clasf.

Here you can see an example of a XML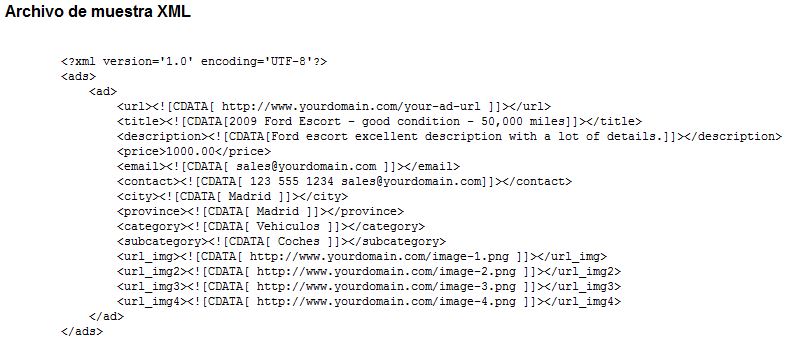 If you have any doubt, you can always send us an email to contact_in@clasf.com and we will try to answer all of your questions.
Related news