what is the better city to move inside India
FIND HERE THE WEALTHIEST TOWNS OF INDIA
23 October 2013 ·
Are you thinking to try a better life but you want to stay in India.
India is a very large country and we have a lot of towns with different style of life, culture, and environments.
Moving is not easy and it is a big decision, so you need to think deeply about that. Wich are the advantages, the costs of moving, the good things that can bring to you and more important than everything… if you will be happy.
Here you can find the top 10 wealthiest towns of India.
This result is measure on base of the annual income in Rs per-capita.
1 Chandigarh (Chandigarh)
2 Panaji (Goa)
3 Delhi (Delhi)
4 Valparai (Tamilnadu)
5 Greater Mumbai (Maharashtra)
6 Pune (Maharashtra)
7 Ludhiana (Punjab)
8 Chennai (Tamil Nadu)
9 Shimla (Himachal Pradesh)
10 Jalandhar (Punjab)
See the Map;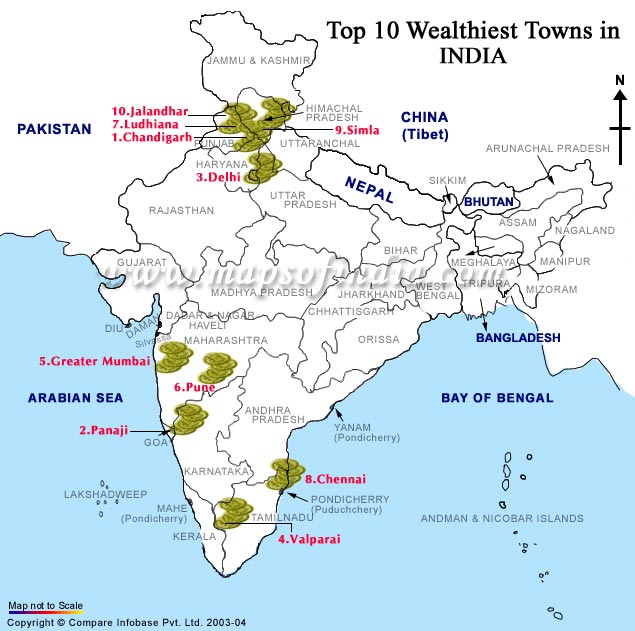 Are you decided? Do you need help? find in Clasf all the services you need:
Courier service from Mumbai Delhi Kolkata to Bahrain
Related news