Ways to wear your converse
INSPIRE WITH CELEBRITIES AND THEIR CONVERSE
14 January 2014 ·
Who doesn't have a converse? Everyone has a pair of converse because there is thousands ways to wear a converse.
A pair of Converse is something everyone need to have in the closet because they are really easy to wear.
Even the most fashion person in the world own a pair.
The secrets?
Converse look well with every style. You can combine a pair of converse with all kinds of styles: Glamour, sporty, chic… and with every clothe: boyfriend Jeans, skinny jeans, skirt, dress …
There is thousands of models, formats and colors.
Converse are super comfortable
Converse are not very expensive, co you can buy more than one pair.
Converse can be wear by women, man or kids
Converse really looks nice, it gives a style but on some way a comfortable aspect.
Basically with converse the sky is the limit.
Get inspire with this image and find converse in Clasf: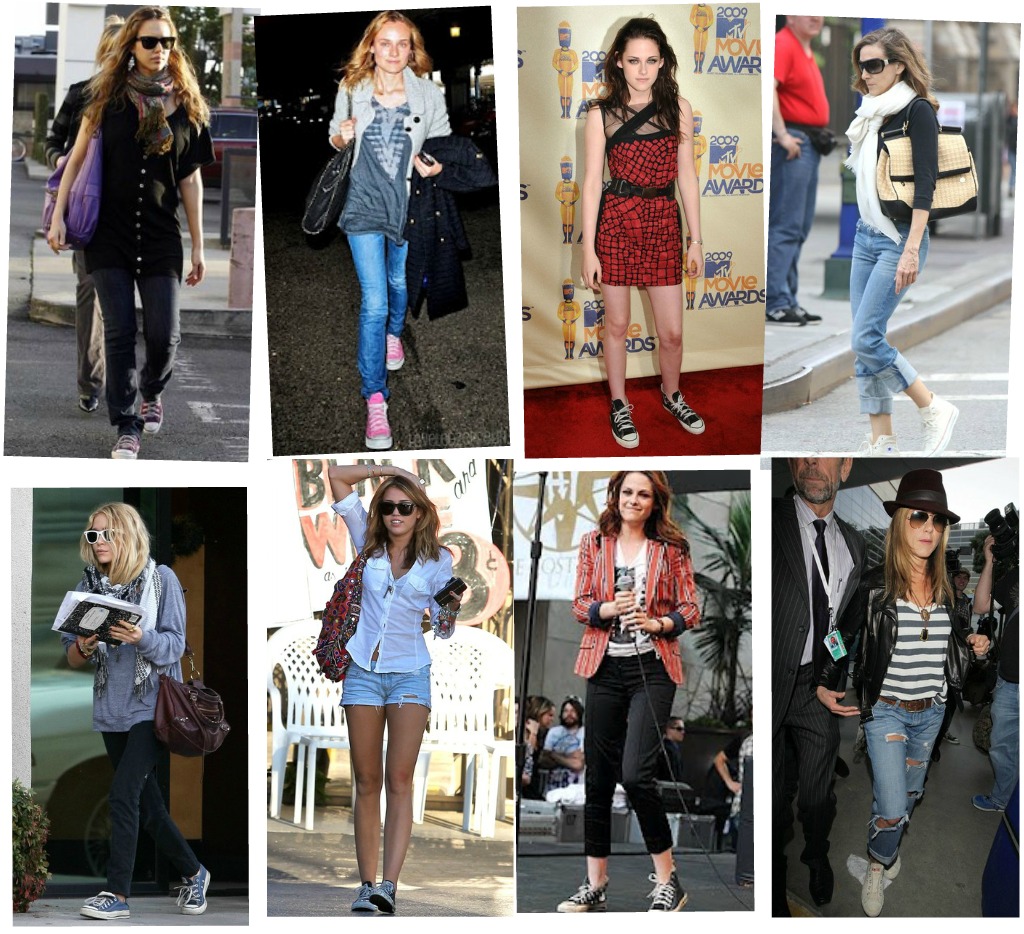 Find in Clasf:
Converse men new comic strip shoes
Related news