How to wear flowers in your hair
BEAUTY EXAMPLES TO SEE HERE
13 May 2014 ·
Flowers in the hair are an international trend and it is something that is always a trend.
For sure it is the oldest and the most natural hair accessories. Flowers are beautiful and colorful and it can transform a simple hair into something really different and stylish.
You can put one flower or a lot of them. Be creative and try different kinds of flower in your hair and with your face.
It is really beautiful and fashionable… even celebrities are wearing in huge events. Try it! Don't feel shame because all your friends will be jealous of you and will run to have that hair style.
See here some examples: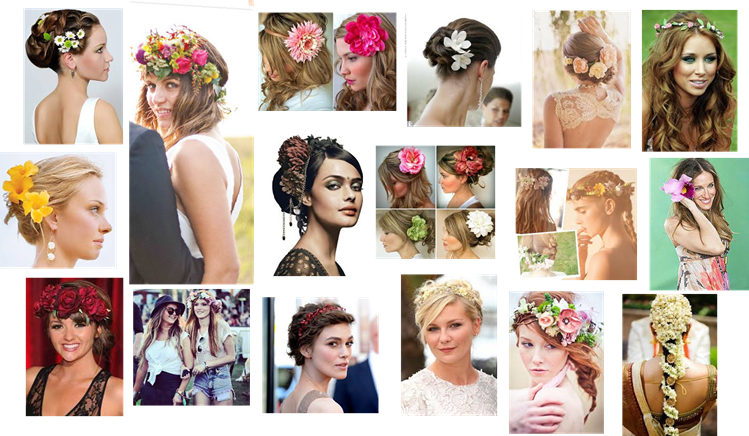 To keep the flowers in place, the best is is to use bobby pins and/or hair clips. And off course you can put natural or fake flowers. The effect is the same, and the fakes (with bow elastic or not) are much more resistant to wear all day long.
Related news