How to have more time
ORGANIZE BETTER YOUR LIFE AND DO MORE THINGS
05 March 2014 ·
You don't know how to find more time and how to do everything you want in 24h?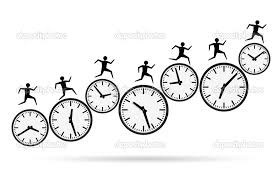 Nowadays is more and more difficult to find time to do everything we want. How to conjoint work and our hobbies seems like an impossible mission, but it is possible.
The secret is to change some daily habits.
Schedule your day
Cook easy things
Try to reduce your appointments and do only what you really need to do
Don't check your facebook and personal email during your work
Turn off you mobile while you are working
Try to wake up earlier
Do only what you want
Try to not turn on the TV when you arrive home
Stop to spend time in the social networks
Clean and cook at the same time
Use all the advantages of internet, and do everything you can online as shopping in classified ads sites as Clasf :)
If you follow this list you will see that you will have more time to do things you like and to work out for example.
Life is too short to your life be only work – home; home – work. Do things and live your life better.
Related news